Yorkshire Slalom Training & Events
Clubs and coaches from the region come together to provide slalom coaching days and training camps for paddler in the region.  Training is open to paddlers of all ages and abilities (depending on the venue) and rely on volunteer coaches from clubs across the region giving up their time to run these sessions. Regular regular training days run through out the winter months at various venues, and week long training camps run at Grandtully in the spring and in August.
If you are coming to a training day, please email training@yorkshireslalom.co.uk with your name, a mobile number and current division. This helps us to plan groups for sessions in advance, and to let you know if there are last minute change of plans or cancellations due to river levels.
Yorkshire Slalom – Lee Valley Training Camp
18th November 2017 @ 9:00 am

-

19th November 2017 @ 5:00 pm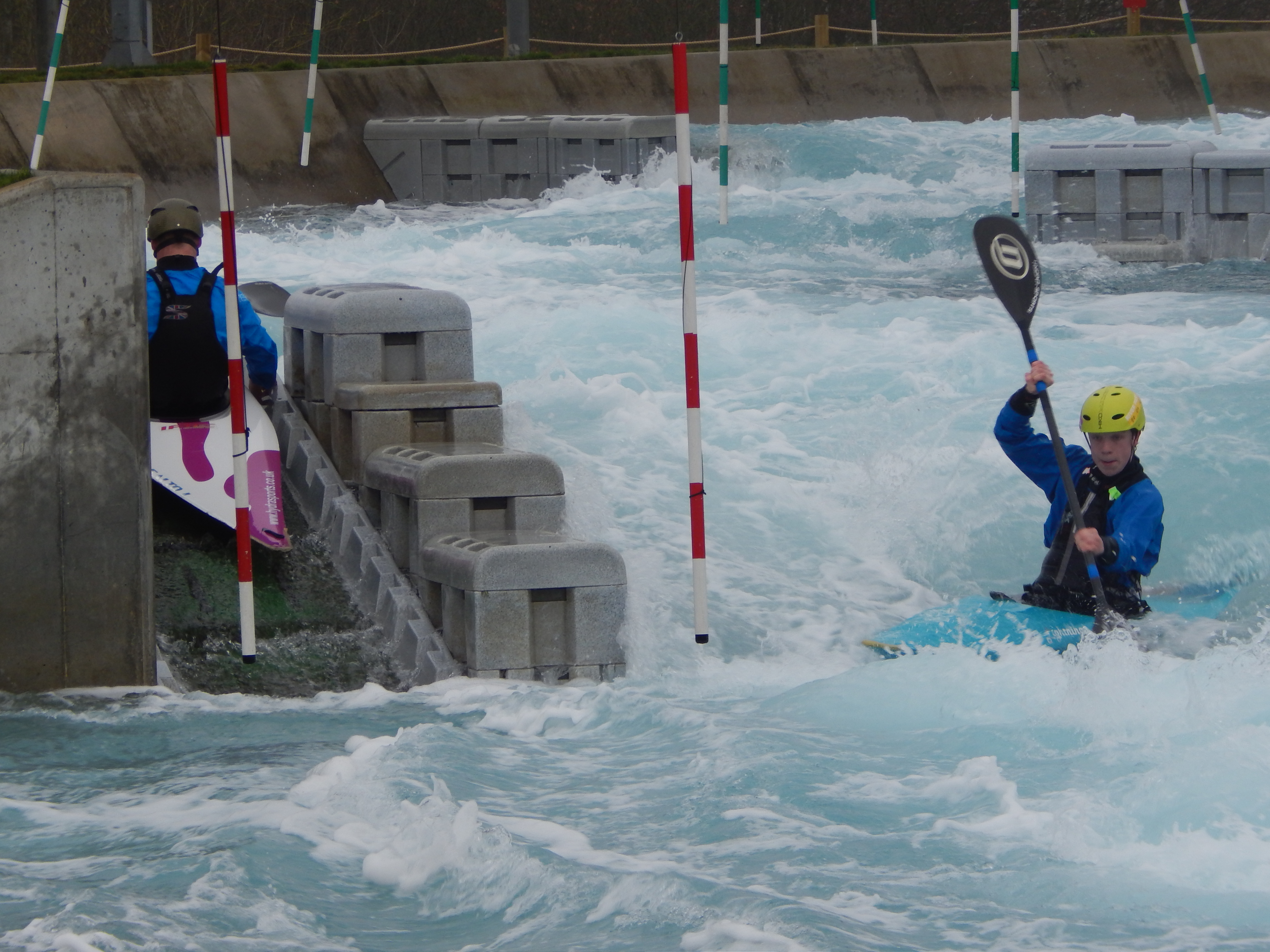 Yorkshire Slalom – Lee Valley Training Camp
18/19 November 2017
Once again Yorkshire Slalom is booking exclusive water time on both courses over the weekend.
To better manage numbers and space on the Olympic course we will only have a maximum of 20 paddlers on the course in each session. To ensure that we can fit in everyone that we expect to want to book places we have booked additional water time, therefore Olympic paddlers will be allocated to either group A or Group B sessions.
This is suitable for paddlers in Prem to Div 2, and may be suitable for competent Div 3 paddlers (on the Legacy course). If you are unsure whether this is a suitable training camp for you, please speak to your club coaches.
Please read the Full Details before booking (on the email and at the start of the booking form).
Online Booking Form – https://www.surveymonkey.co.uk/r/B8GC8LH
Payment – we will be able to take payments by bank transfer or cheque – we will ask for payment before the weekend once we have confirmed which sessions paddlers are booked on to.
Advanced booking is essential (by 1st November).